April 9, 2020
Playbook for website defacement
Description
Website defacement by adversaries is very common type of attack.
Playbook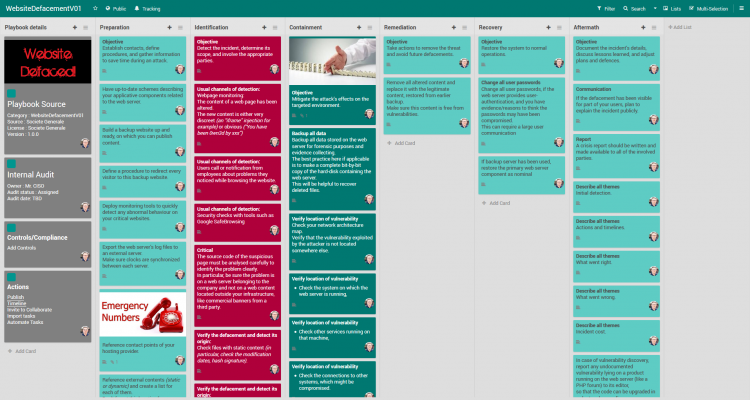 Mitigation
The mitigation depends on the kind of deployment capabilities you have.
A maintenance page is key to communicate you are down and are putting in all efforts to get back soon.
Ensure the intruder is blocked and restore the latest possible backup.
For SQL injection please refer https://playbooks.flexibleir.com/playbook-for-sql-injection/
References
https://www.trendmicro.com/vinfo/gb/security/news/cyber-attacks/web-defacements-exploring-the-methods-of-hacktivists
Cloud
The following considerations could help.
Consider usage of AWS WAF [1]